is part of the FACULTY of MECHANICAL and POWER ENGINEERING
at Wrocław University of Technology
There are about 20 researchers in the Department incl. 2 professors
The head of the Department is prof. Halina Pawlak–Kruczek
RESEARCH INTERESTS are presented below
Energy and fuels
Fuel processing: combustion, gasification, pyrolysis and torrefaction and drying of solid fuel including biomass:
Advanced power generation: zero emission technology CCS – and oxyfuel:
Renewable fuels (hydrogen production, solid biomass and liquid biomass) fossil fuels (hard coal and lignite)
Mechanical engineering
FC and CFB and stoker boilers, heat transfer
Renewable energy
Micro and mid power system applying of biofuels and solar sources
Bioenergy
Solid biomass: combustion, gasification, pyrolysis, torrefaction, biochar: liquid biofuels including by-products such as glycerol
Thermodynamics
Kinetics, equilibrium
Environmental energy
Low emission technology, flue gas cleaning, sustainable energy, utilization of wastes
Energy engineering
Process integration, process system engineering, energy efficiency, chemical looping combustion
CO2 capture, CO2 separation, absorption, advanced solvent system, novel solvents and dry sorbents
Modeling of power producing processes including combustion, fouling slagging, desulfurization
Projects and Research Conducted in Department — overview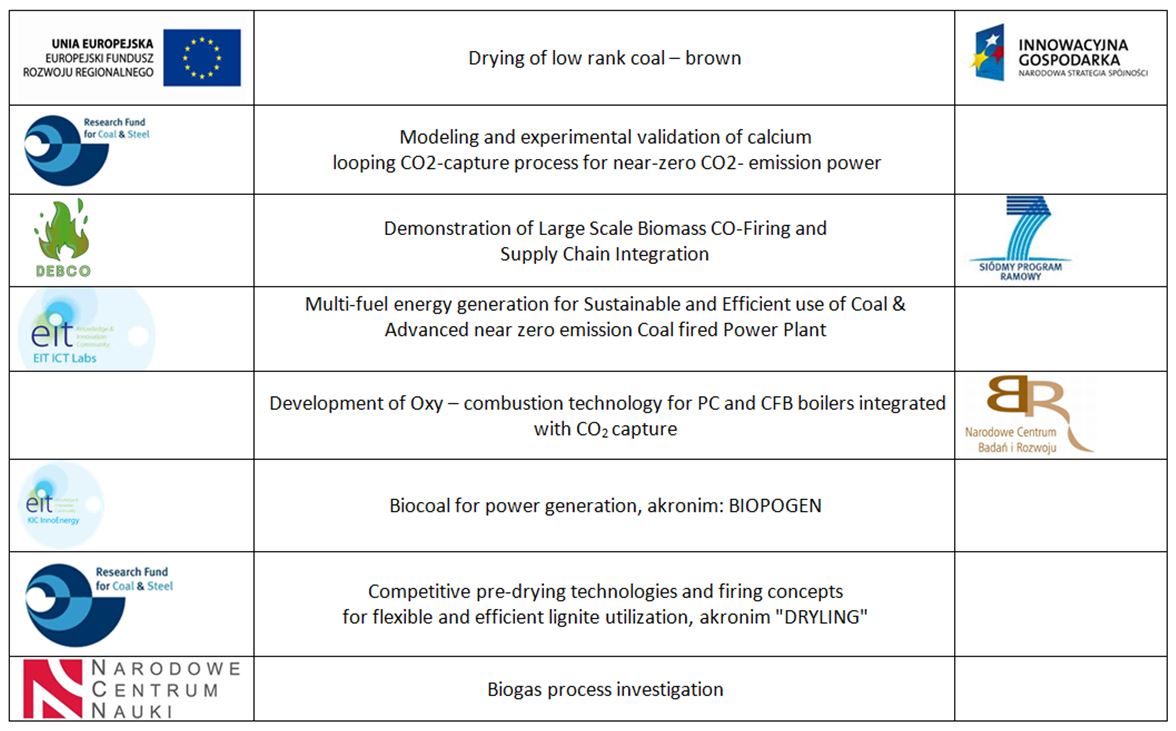 Future Clean Energy Valley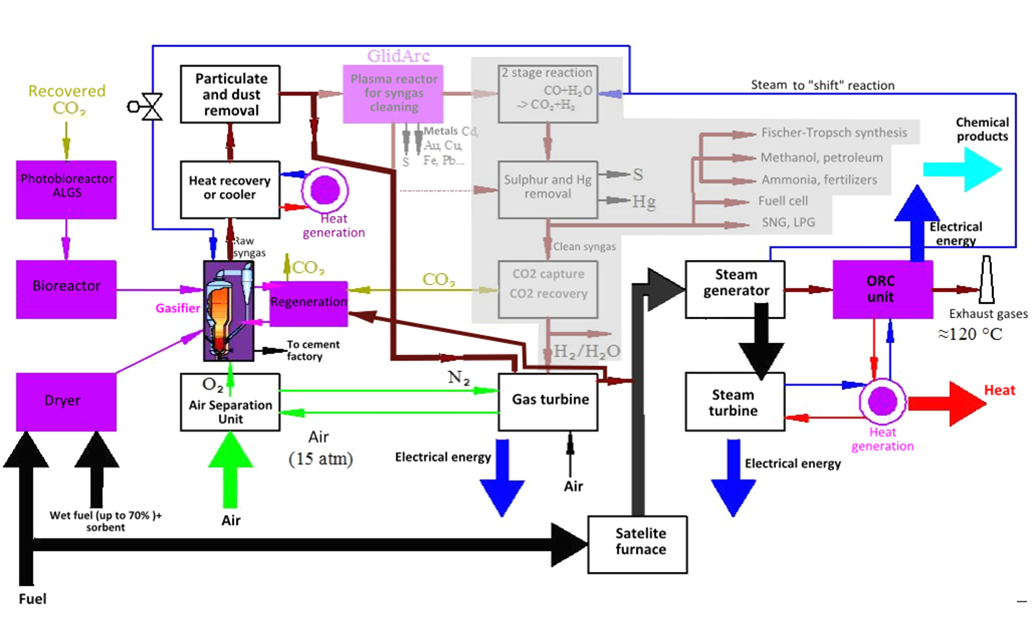 Project conducted within National Center of Power Generation Technologies.
DRYLIG – Competitive Pre-Drying Technologies and Firing Concepts for Flexible and Efficient Lignite Utilization
Project conducted in cooperation with CPERI/CERTH (Chemical Process and Energy Resources Institute /  Centre for Research & Technology Hellas).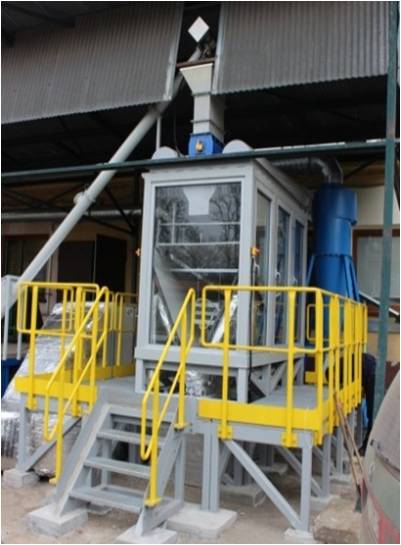 Dryer in pilot scale,  fluid-spouted bed  dryer,  output 150 kg/hr.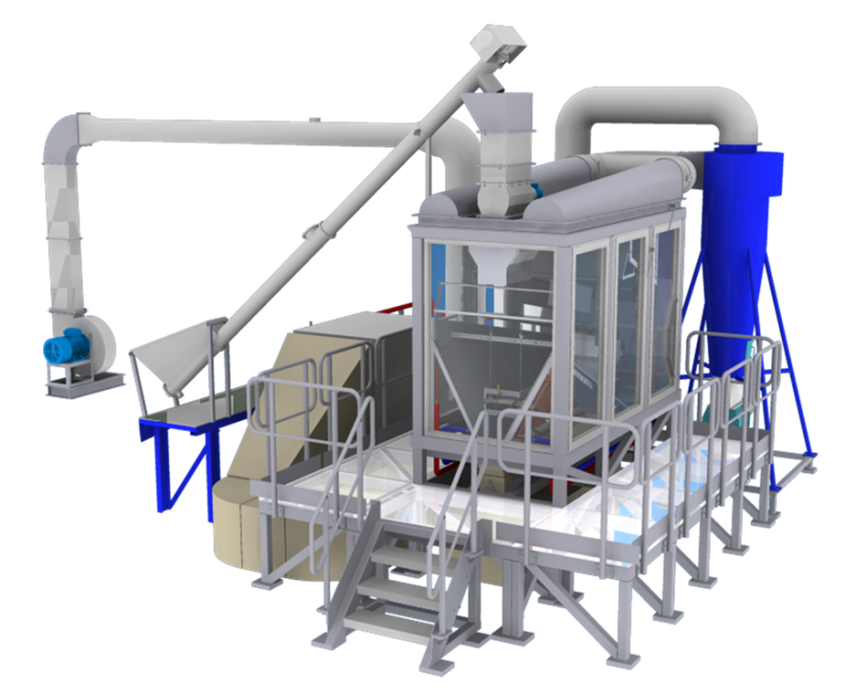 MODELING AND COMPUTER AIDED DESIGN OF POWER DEVICES
Research area: combustion technology in boilers, CFD simulations, modeling of power plant elements, energy systems modeling, analysis of the on-line measuring system data.
Latest research:
Deposits formation in large scale coal-fired boilers
implementation of deposition model into Ansys Fluent
Numerical Simulation of SNCR Process (chemical kinetics)
implementation of skeletal reaction mechanism into Ansys Fluent, comparison of skeletal with standard (global) mechanism in coal fired grate boiler
A validation of computational fluid dynamics temperature distribution prediction in a pulverized coal boiler with acoustic temperature measurement
project related to combustion process optizmiation in front fired boiler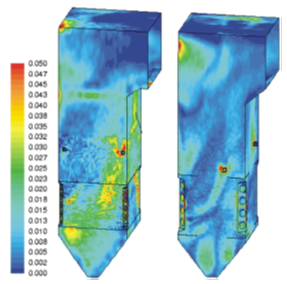 Deposit thickness (mm) in two boilers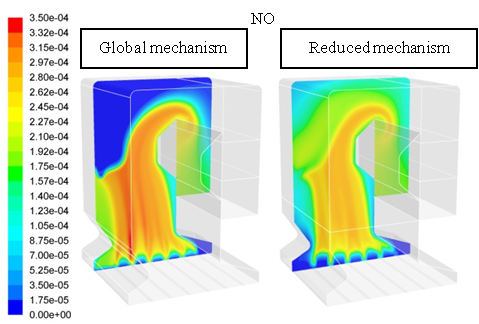 SNCR Mechanisms performance in CFD simulations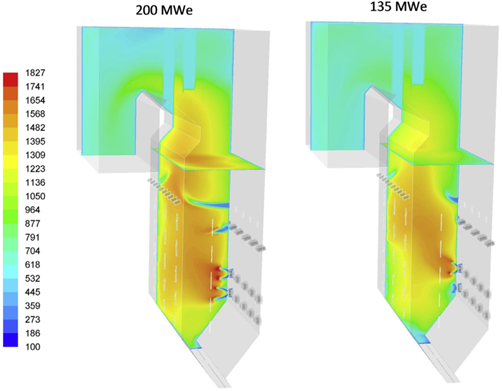 Temperature contours (⁰C).
RISK ASSESSMENT FOR CORROSIVE BOILER FURNACE
DRON WITH CAMERA TO INSPECT ON-LINE CURRENT STATUS OF ANY SURFACE ( DEPOSITS, WASTAGE ..)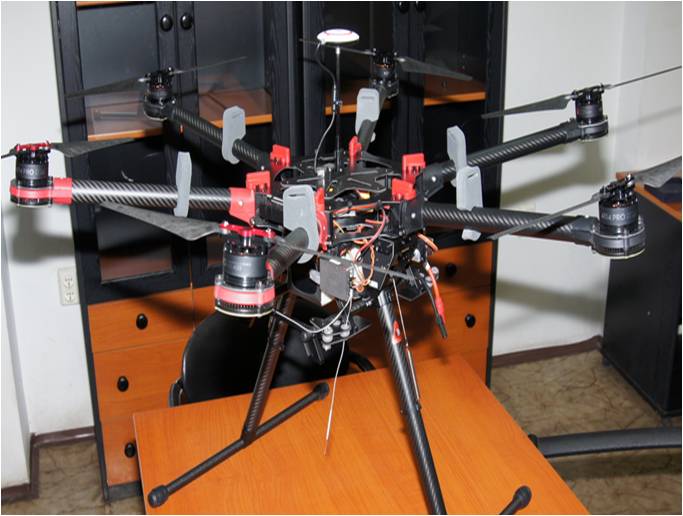 BURNER – RESULTS FROM PHYSISCAL AND NUMERICAL MODELLING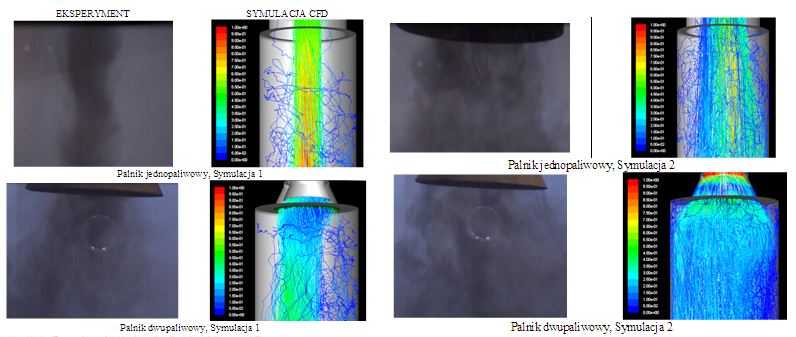 Condensation of Steam Contained in Flue Gas


See here for detailed list of laboratory equipment and research stands
To achive more information please contact head of the Department:
prof. Halina-Pawlak Kruczek
room. 253;  build. A-4
e-mail: halina.kruczek@pwr.edu.pl
tel. +48 71 320 39 42